Favorite Links:
These links I reccomend to go to
The links down below are reccomended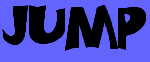 TOW The Good Friends SiteIf you want more friends stuuf press the button.
TOW Another Friends WebsiteThis website is made by geocities and you can gather loads of info and stuff.
Friends: The Official SiteFriends the official site is for those fans out there that wnat info.
TOW Another Site For The Famous FriendsThis website is also absolutley brilliant for more friends stuff.

TOW Forever FriendsThis site is reccomended for honest fans.
TOW Friends CafeThis is laid out like Central Perk Style.
TOW Friends DownunderThis website is good for merchandise.
TOW Friends By Channel 4Another friends site to be seen
TOW Friends OnlineThis site has loads of stuff on friends like autographs,news,backgrounds and much much more.